Staff
Charlotte Carter
Executive Director
charlotte@nysdra.org


Alison Ritchie
Director of Program Operations
alison@nysdra.org


Peter Glassman
New York State
Agricultural Mediation
Program Director
peter@nysdra.org


Christine Tauzel
New York State
Agricultural Mediation
Program Manager
christine@nysdra.org


Joseph Coppola
Lemon Law Arbitration Program Manager
joseph@nysdra.org


Carla Schlist
Membership and Communications Manager
carla@nysdra.org


---
Board of Directors
Tara Fishler
President

Ron Vero
President Elect

David Louis
Treasurer

Niki Lee Rowe
Secretary

Board Members:
Mary Harris
Brad Heckman
Michael Kappala
Jack Kellogg
Julie Loesch
Richard Lutringer
Bathabile Mthombeni
Ruth Pearce
Lisa Renee Pomerantz
Sherry Walker-Cowart
Bernadette Poole-Tracey
Ex-Officio
June 2014
In this issue ...
Julie Loesch, NYSDRA Board Member, Honored by Bar Association of Erie County
Annual Conference Updates
New York Establishes a Consensual Rocket Docket for Commercial Disputes
---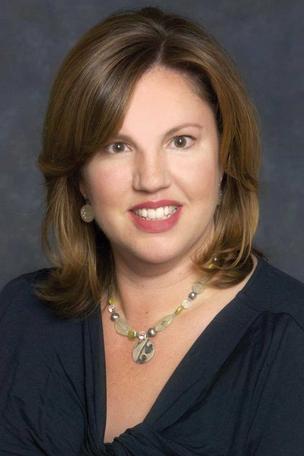 Julie Loesch, NYSDRA Board Member, Honored by Bar Association of Erie County
Julie M. Loesch, Esq., Director of Child & Family Services' Center for Resolution and Justice and Employee Assistance Program, will receive the Bar Association of Erie County's Special Service Award. The Special Service Award is presented annually to honor a lawyer whose exceptional service to the profession has "contributed to the good and welfare of the Bar Association of Erie County and its members". Ms. Loesch will be presented with the award at the Bar Association of Erie County's annual dinner tonight, June 9, 2014.

During her tenure as Director of the Center for Resolution and Justice she has helped to bring mediation, arbitration, conflict coaching and other dispute resolution services to thousands of Western New Yorkers and helped parents, neighbors, landlords, families, schools, and consumers resolve a wide range of disputes. The Center has also served as a training ground for many of Western New York's attorney mediators and other Alternative Dispute Resolution professionals.

"When funding cuts threatened the success of programming throughout dispute resolution centers in New York State, Ms. Loesch focused her efforts on organizing fellow mediation centers around a statewide advocacy campaign," noted Francisco M. Vasquez, Ph.D., President and CEO of Child & Family Services. "These initial efforts have led to ongoing, formal advocacy work that is now coordinated by the New York State Dispute Resolution Association (NYSDRA)."

Ms. Loesch served as the President of the Board of Directors of NYSDRA from 2004 through 2006 and has recently rejoined the Board for another term.
---
Annual Conference Updates

Don't forget to mark your calendar for NYSDRA's 2014 Annual Conference: Peace by Piece taking place October 26-27 in Syracuse, NY.

The planning committee has been working to select workshops and are excited with the opportunities we will provide to all attendees. Thank you to everyone who submitted workshop proposals.

Conference registration will open in just a few short weeks. Members receive a significant discount on registration so please consider joining NYSDRA or renew your membership today!

---
New York Establishes a Consensual Rocket Docket for Commercial Disputes
Reprinted, with permission, fromMark Kantor.For additional information seeMediate.com

There is considerable competition among jurisdictions for "law" business, as we all know. As CJ Strine commented in his Delaware State of the Judiciary address, the Delaware Chancery Court's arbitration program "would have kept the state courts competitive for both national and international corporate business, something that brings Delaware millions each year in taxes and fees."

The State of New York is aiming at the same result, but with a different approach. Beginning this week, Rule 9 of Section 202.70(g) of the Uniform Rules for the Supreme and County Courts establishes a consensual accelerated business disputes docket for the Commercial Division of its State courts. Disputing parties who consent to this accelerated process must be ready for trial before the trial court (confusingly named the "Supreme Court," in New York State parlance) in no more than nine months,​​including completion of mandatory mediation​​​[emphasis added]​ during that period. To obtain the benefits of this accelerated path, the disputing parties must accept discovery limitations and waive certain procedural rights and objections, including personal jurisdiction and forum non-conveniens objections; the right to a jury trial; the right to recovery of punitive or exemplary damages; and the right to an interlocutory appeal.

Rule 9 sets out model language for a contract clause agreeing in advance to this accelerated procedure, as follows.

Subject to the requirements for a case to be heard in the Commercial Division, the parties agree to submit to the exclusive jurisdiction of the Commercial Division, New York State Supreme Court, and to the application of the Court's accelerated procedures, in connection with any dispute, claim or controversy arising out of or relating to this agreement, or the breach, termination, enforcement or validity thereof.

Rule 9 also limits the scope of e-discovery: document requests must be narrowly tailored in terms of their time frame and subject matter and only those individuals with documents reasonably expected to contain material information may be named custodians. Moreover, if the burden of complying with e-discovery requests is disproportionate to the nature of the dispute or the amount in controversy, the court will deny such requests or fashion a cost-shifting remedy.